Atlantix Travel
Regular price
Sale price
€25,00
Unit price
per
Sale
Sold out
Share
View full details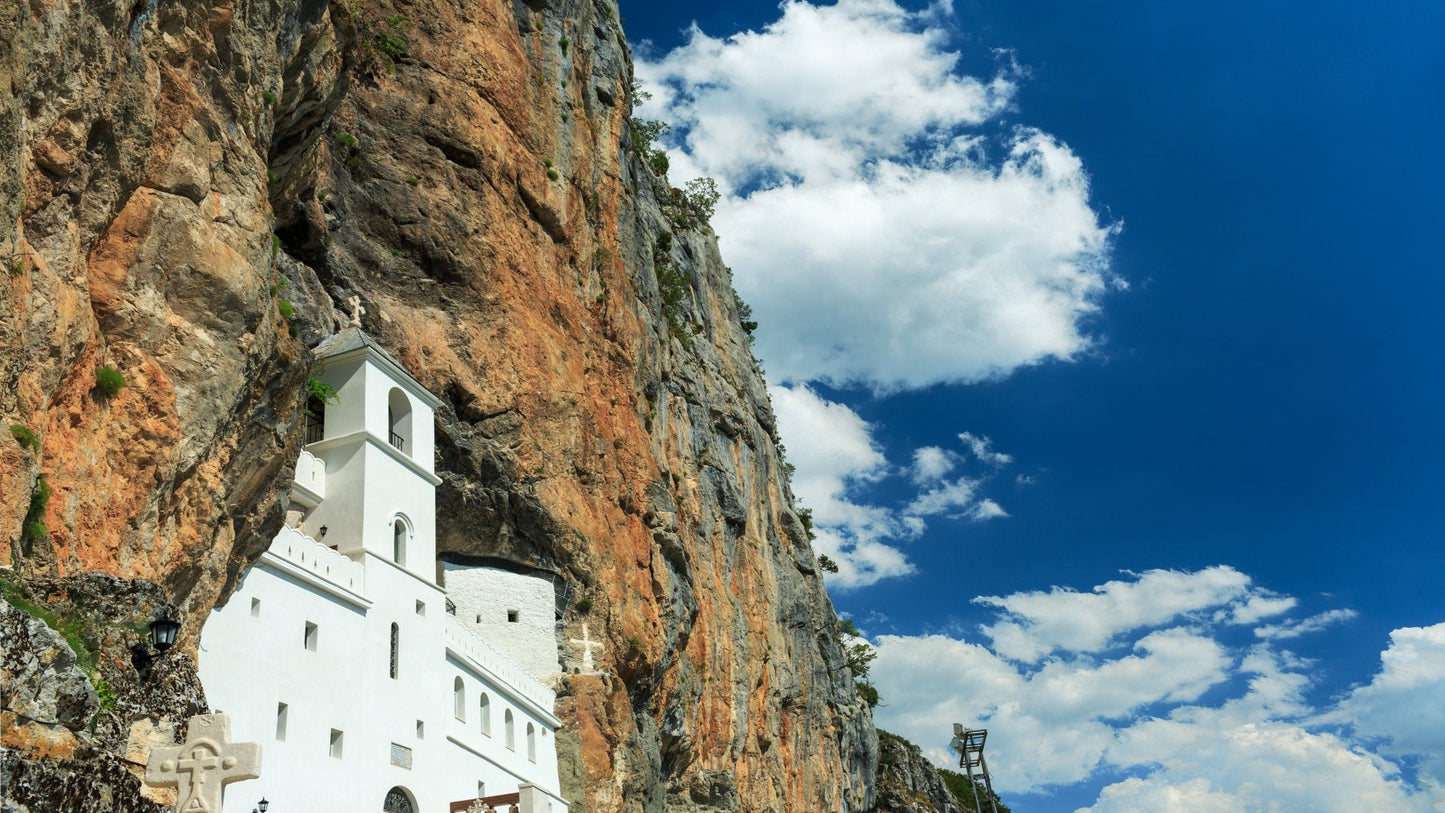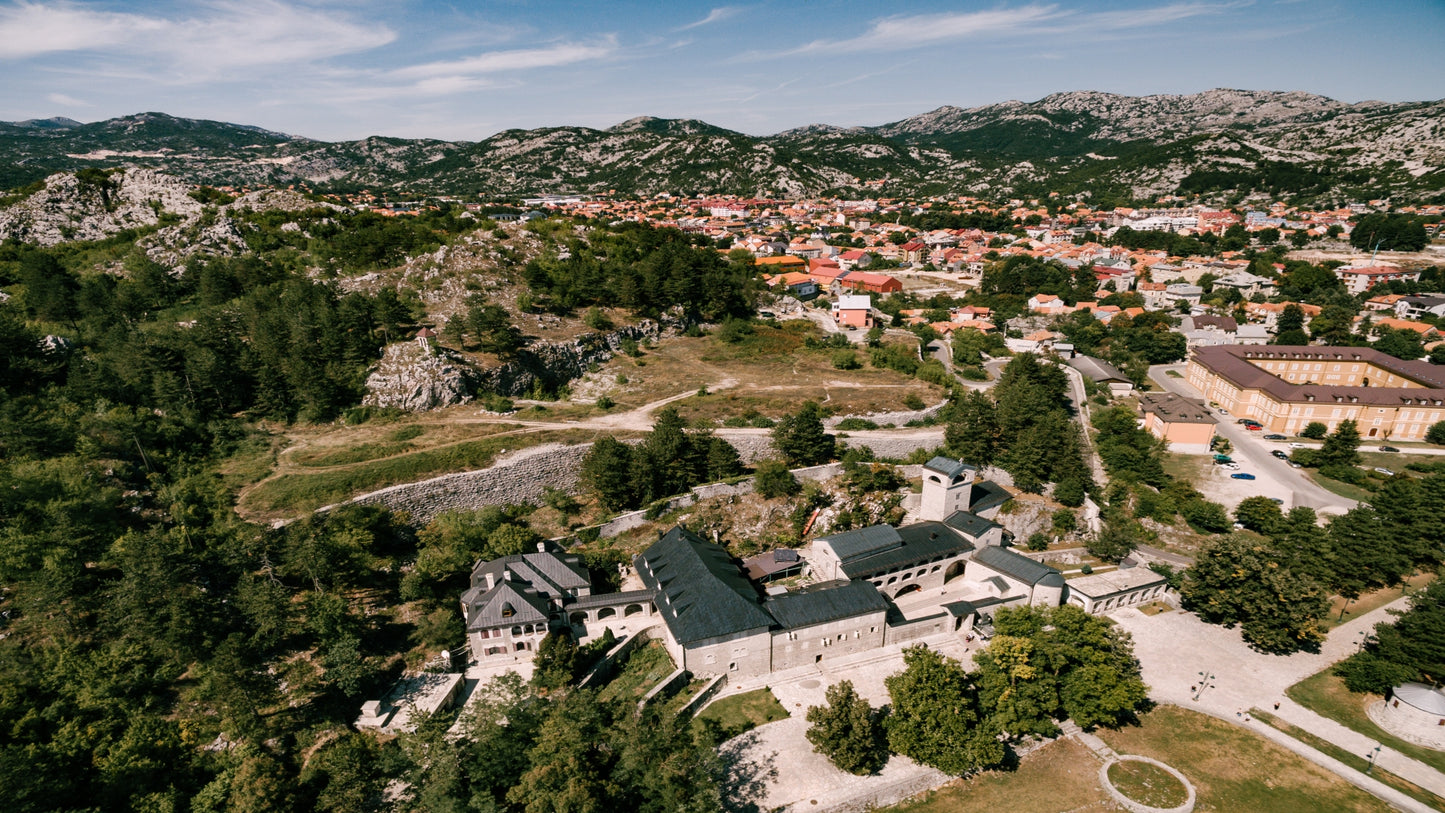 Here's what you must know.
Timings for Buses and Pick-up Locations

Timings

07:00 AM Petrovac - Hotel Palas
07:00 AM Tivat - EKO Gas Station
07:10 AM Kotor - Old Town
07:15 AM Sveti Stefan - Adrovic
07:20 AM Przno - Kusta
07:25 AM Becici - Bella Vista
07:25 AM Rafailovici - Pekara
07:30 AM Becici - Boreti Bus Stop
07:30 AM Becici - Stari Hrast
07:35 AM Budva - Slavija
07:45 AM Budva - Hotel Admiral
09:00 AM Podgorica - Big Fashion


Please click here to see the various pick-up locations.
Timings and Duration

08:00 AM - 04:00 PM (8 Hours)
Itinerary

08:00 AM - 09:45 AM: Depart from Budva, and enjoy a scenic drive through Cetinje while taking in the breathtaking views of Skadar Lake and Podgorica.
09:45 AM - 10:15 AM: Stop for breakfast at the Apolon restaurant.
10:15 AM - 10:45 AM: Board the bus to the Ostrog Monastery.
10:45 AM - 01:00 PM: Explore the monastery at your leisure (visiting time depends on the crowd).
01:00 PM - 01:45 PM: Return to the Apolon restaurant for a delicious lunch.
01:45 PM - 02:30 PM: Enjoy your lunch break.
02:30 PM - 04:00 PM: Return to Budva by bus, taking in the stunning scenery along the way.

Please note that our itineraries are subject to change in case of any conditions beyond our means, such as traffic, border control, weather conditions, etc. We kindly ask for your understanding and flexibility in such situations.
Travelling with infants

Children under 2 years old travel free in this group tour. Please note that while infants are not required to have their own seat they must be securely fastened or held by an adult during transportation.
What you should bring

Bring clothing that covers your knees and shoulders.
What is included in the price

Round-trip bus transportation, insightful guidance from local experts.
What is not included in the price

Monastery entrance fee (1€), transfer from the Lower to Upper Monastery (1,5€), food and drinks.
Highlights

Join us on a journey to one of Montenegro's most iconic cultural and spiritual landmarks, the Ostrog Monastery. The monastery, built into a sheer rock face, is an architectural marvel that will take your breath away. Our tour is perfect for religion, history and architecture enthusiasts, as well as anyone seeking a peaceful and serene escape from the bustle of city life.
The Ostrog Monastery holds significant cultural and spiritual importance for the local people of Montenegro. It is considered to be one of the most sacred places in the country and is highly revered by the Orthodox Christian community.
The monastery is dedicated to Saint Basil of Ostrog, who is considered a miracle worker and a protector of the people. It is believed that his spirit still lives on in the monastery, and many pilgrims come to seek his blessings and guidance.
The monastery's importance extends beyond its religious significance. It is also considered a symbol of Montenegrin culture and heritage, with its unique architecture and historical significance attracting visitors from all over the world. The Ostrog Monastery has become a point of pride for the people of Montenegro, and its presence is a testament to the country's rich history and traditions.
Visiting the Ostrog Monastery is not just a journey through Montenegro's history and culture, but also a spiritual experience that will leave you with a sense of awe and wonder. It is a must-visit destination for anyone interested in history, culture, and spirituality.
Book your Ostrog Monastery tour online now and let us take you on a journey through Montenegro's history and culture.
Frequently Asked Questions

Click here to read the FAQs. In case you have any further questions, please do not hesitate to contact us via email or on Whatsapp.
Important Details

When visiting holy places, it is mandatory to cover your shoulders and knees.

Please note that tour timings are subject to change based on various factors, including but not limited to traffic, weather, and border control procedures (if the tour includes visiting another country).
Why Choose Us
Travel with ease, explore with joy!
Expert Travel Planning

Curated travel experiences

Local Know-How

Insider tips and local insights

Competitive Pricing

Get the best value for your budget