Atlantix Travel
Regular price
Sale price
€50,00
Unit price
per
Sale
Sold out
Share
View full details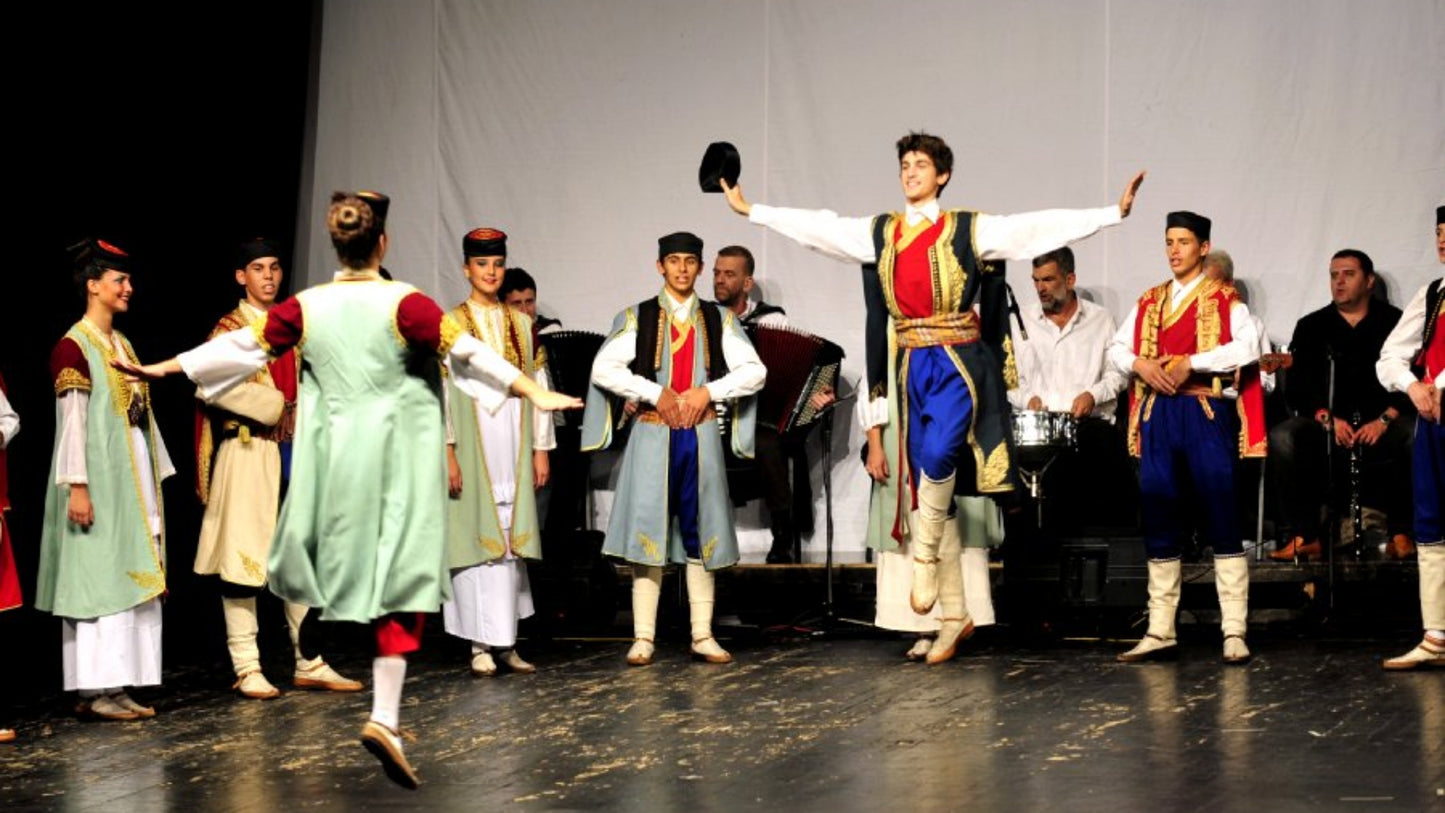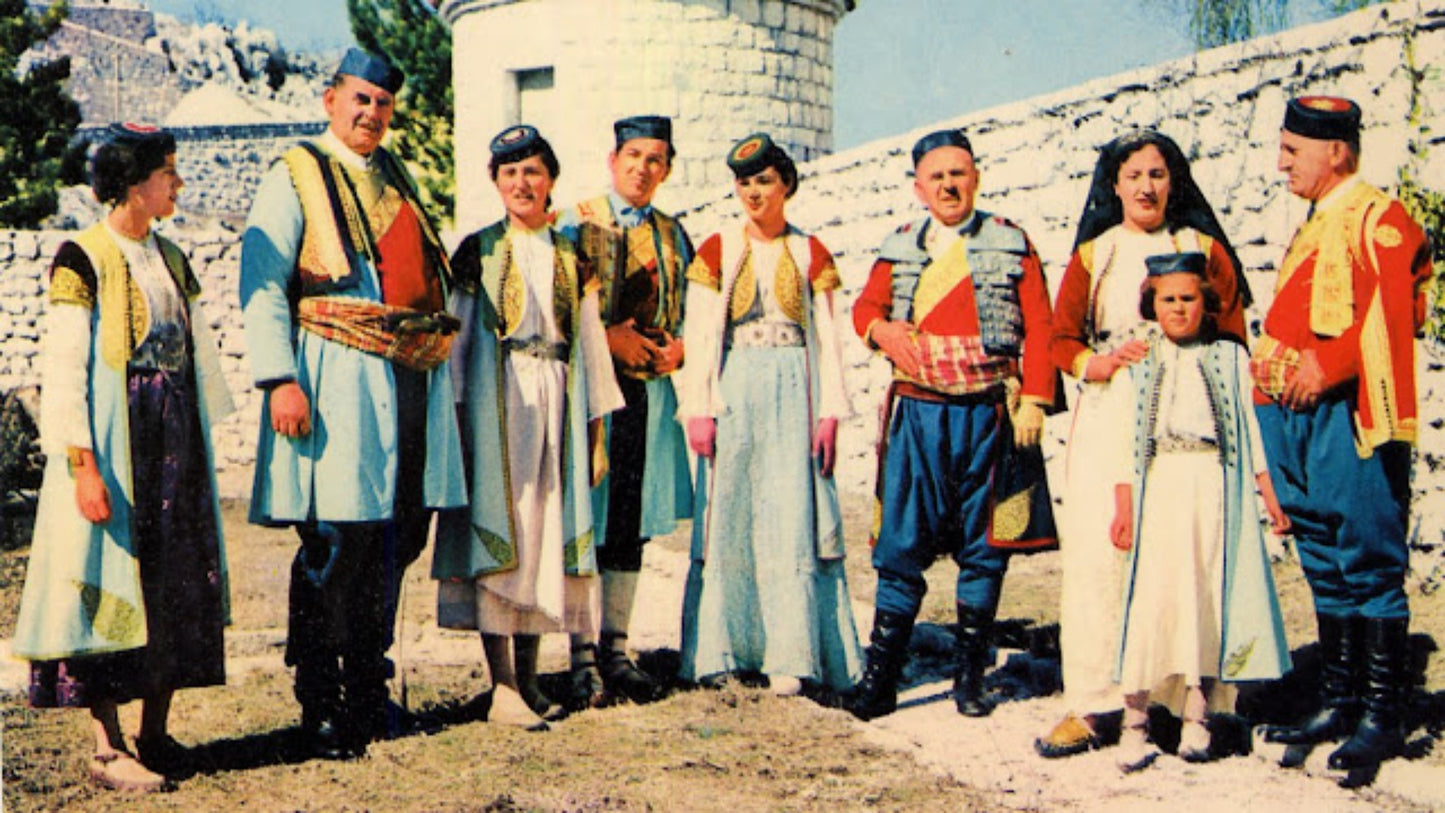 Here's what you must know.
Timings for Buses and Pick-up Locations

Timings

06:45 PM Petrovac - Hotel Palas
07:00 PM Sveti Stefan - Adrovic
07:05 PM Przno - Kusta
07:10 PM Rafailovici - Pekara
07:15 PM Becici - Bella Vista
07:20 PM Becici - Boreti Bus Stop
07:20 PM Becici - Stari Hrast
07:25 PM Budva - Slavija
07:30 PM Budva - Hotel Admiral

Please click here to see the various pick-up locations.
Timings and Duration

07:30 PM - 11:30 PM (4 Hours)
Destinations

A restaurant in the Budva area
Itinerary

07:30 PM – 08:00 PM: Bus transfer to the wedding venue
08:00 PM – 11:00 PM: Montenegrin wedding - enjoy a lively cultural performance by the Stara Budva folk dance group, featuring traditional music, dance, and costumes. You'll get to witness the customs and rituals of a typical Montenegrin wedding, including the traditional dance of the bride and groom, and sample some delicious local cuisine.
11:00 PM – 11:15 PM: Return to Budva.

Please note that our itineraries are subject to change in case of any conditions beyond our means, such as traffic, border control, weather conditions, etc. We kindly ask for your understanding and flexibility in such situations.
Travelling with infants

Children under 2 years old travel free in this group tour. Please note that while infants are not required to have their own seat they must be securely fastened or held by an adult during transportation.
What you should bring

Just bring your smile and let us handle the rest!
What is included in the price

Round-trip bus transportation, unlimited food and drinks, an unforgettable evening program, featuring a rich musical repertoire and a cultural performance by the Stara Budva folk dance group.
What is not included in the price
Highlights

Join us for a night of entertainment and cultural immersion as we transport you back in time to experience the traditions of a Montenegrin wedding! Get ready to witness the joy and excitement of a traditional wedding ceremony, complete with lively music, dance, and colorful costumes.
Our evening program features a captivating performance by the Stara Budva folk dance group, known for their authentic portrayal of Montenegrin traditions. You'll have the opportunity to join in on the fun!
But that's not all - as you enjoy the cultural experience, you'll also indulge in a mouth-watering feast of local cuisine, with all food and drinks included. From delectable meat and cheese platters to the finest Montenegrin wine, your taste buds will be delighted.
So, come and immerse yourself in the sights, sounds, and flavors of a Montenegrin wedding - it's an unforgettable evening you won't want to miss!
Frequently Asked Questions

Click here to read the FAQs. In case you have any further questions, please do not hesitate to contact us via email or on Whatsapp.
Important Details

Please note that tour timings are subject to change based on various factors, including but not limited to traffic, weather, and border control procedures (if the tour includes visiting another country).
Why Choose Us
Travel with ease, explore with joy!
Expert Travel Planning

Curated travel experiences

Local Know-How

Insider tips and local insights

Competitive Pricing

Get the best value for your budget